02/24/2019
Posted by:

Keonado

Category:

Cooking, Tomato Sauce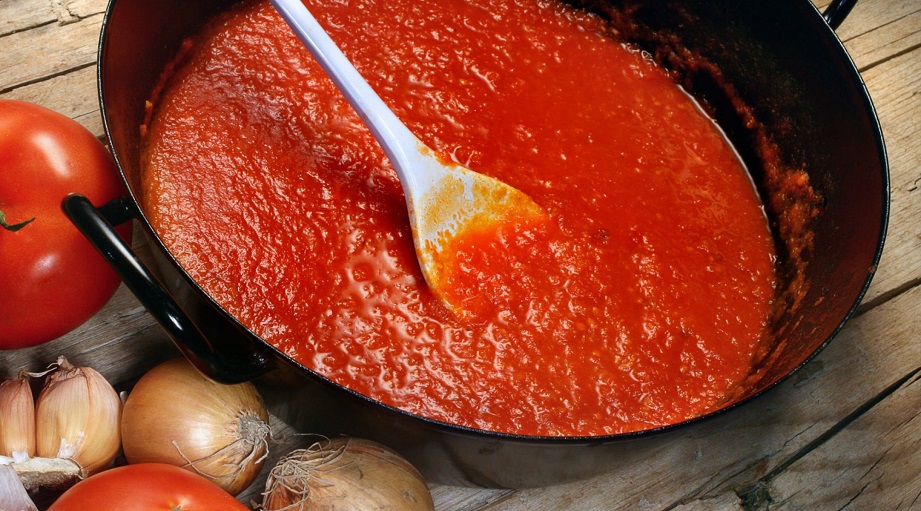 Hey Dudes! You must have tasted some types of tomato sauce in your delicacies. Obviously, most of the people are addicted to the tangy taste of the tomato and its flavor in varieties. Whatever the modern food that you order you will be provided with the tomato sauce as it suits with almost everything.
You might have thought that only two or more tomato sauces are there. And you have tasted the same tomato sauces until now. No friends! There are different types of tomato sauces and each has its own taste. Here are some types of tomato sauce that you should try.
Marinara Sauce
Marinara sauce is one of the famous tomato sauce found mostly in the Italian-American Cuisines. This type of red sauce includes tomato, onion, garlic, herbs, olives, capers, and some spices. This sauce can be added for the dish in which you want to have the real tangy taste of tomato.
Puttanesca Sauce
Puttanesca is a tomato-based classic Italian sauce that gives a wonderful taste with its ingredients such as tomatoes, capers, onions, olives. This sauce is suitable for dishes like pasta, noodles and so on as it offers a unique taste to them. You can also prepare Puttanesca sauce in your home and make your family enjoy its taste.
Pomodorina Sauce
Pomodorina is a tomato sauce variation that gives the simple tangy taste of the tomato than other sauces. You can cook the Pomodorina sauce with ingredients like juicy tomatoes, basil, olive oil, and some spices. This is a thick sauce that gives a smooth texture to the dishes.
Bolognese Sauce
The Bolognese sauces are also referred to as Bologne which is the best meat sauce well known for its ideal taste. This sauce is prepared from browned meat, carrots, garlic, onion, and other essential spices. The Bologne sauce can easily set with the dish and give its original flavor. It is widely used for its richness and sweetness taste in the delicacies.
Vodka Sauce
As the name reveals this sauce is made of vodka to give you the cream taste to the delicacies. Generally, the ingredients of this sauce are vodka, tomatoes, cream, butter, onion etc. This sauce offers a rich and spicy flavor to the food in which it is added.
Thus, these are the major types of tomato sauce that you must try in your delicacies. Taste all of these tomato sauce variations and perk up your taste buds!