02/08/2019
Posted by:

Keonado

Category:

Baguette, Cooking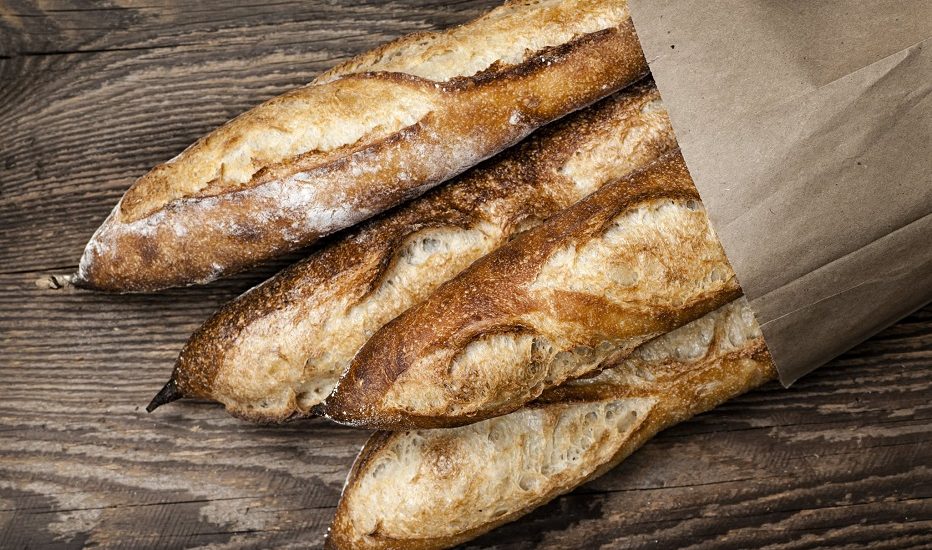 In every home, you could able to see the presence of some food items like bread, cookies etc. such food items are stored safely for the later use.  The baguette is a popular French food that is a loaf of long and thin bread.
The specialty of this baguette is its fresh crispiness taste. So, it must be eaten as soon as you purchase to enjoy its real taste. But it is not possible all the times to eat the entire baguette and so it must be preserved for later use.
In order to avoid the stale and maintain its real taste, you can reheat it well.  Here are the best methods to reheat the baguette in a good manner.
Reheating the Baguette
There are different methods to reheat the baguette in which you can follow the best on that suit you.
Oven Method
Oven method can be followed to revive a stale baguette as it gives a better result for you. At first, you have to moisturize the baguette with the water or an ice cube. You should make the baguette soften and not soaked in the water.
Then you have to take an aluminum foil to wrap the baguette and cover it completely to keep it in the oven. Now, place the wrapped baguette on the oven and set the medium temperature to reheat it well. After some time you can take the baguette out of the oven and press it to soften.
Microwave method
Similar to the oven method you need to moisten the baguette and the excess water should be removed from it. This baguette can be wrapped out in a neat cloth or towel in such a way to cover them without any spaces.
Place the wrapped baguette in the microwave and it can be heated for few seconds. After taking out the baguette you can use it for any preparation.
Stovetop Method
If you feel less comfortable with oven or microwave you can prefer the stovetop method for reheating bread. Merely, you have to take loaves of baguette and wrap it with aluminum foil to avoid burning in the stovetop.
After wrapping it must be placed in a pot that comes with a lid to heat it well. Heat the baguette in warm heat and take it after a few minutes.
Thus, these are the best ways to warm a baguette to remove the stale and get back its taste. Adopt any of these methods to reheat the baguette and enjoy its regular taste.